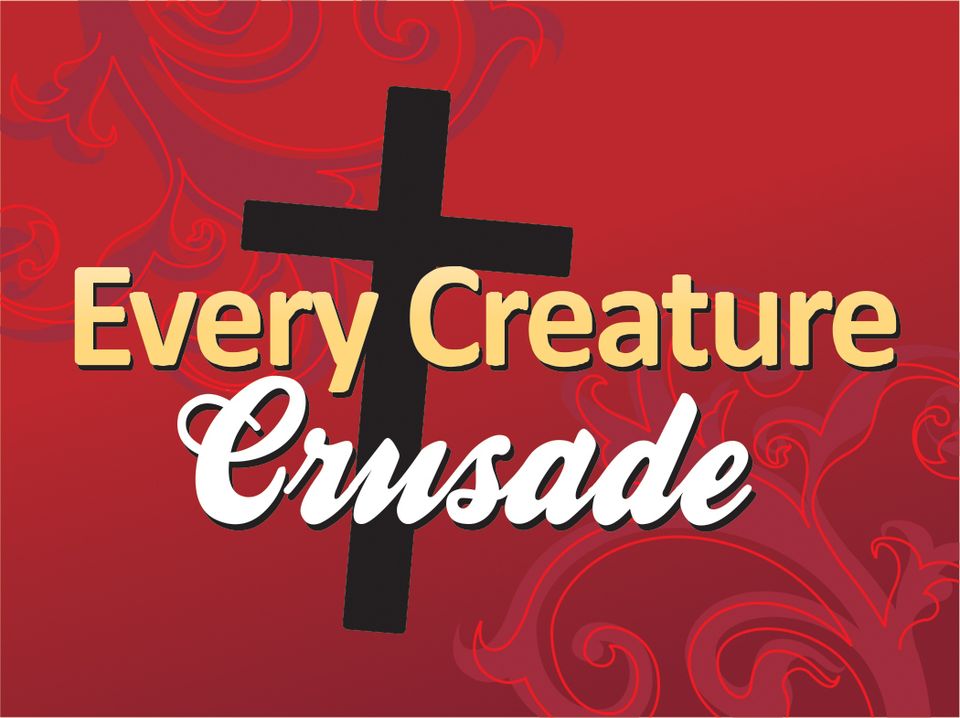 The Goal of Every Creature Crusade

 
To share the gospel with every home and/or person in your community of concern.

Conduct an every-home outreach to leave the plan of salvation in printed form at each home.

Schedule two or more evangelistic services where the gospel is shared and an invitation is extended to recieve Christ. Utilize an outreach plan for each service to have people present that otherwise would not be there.

Widely publicize the evangelistic services and enlist and equip Christians to invite friends to attend.

Call Sam at 205-335-2176 or E-Mail Sam to plan an Every Creature Crusade.